Dog Friendly Caravans
These caravans are specially designed with your pets in mind so they are easy to clean if there are any mucky pups staying!
• STANDARD (2 & 3 BEDROOM CARAVAN)
Our standard dog friendly caravans are a great holiday base on a budget, with all the essentials for a comfortable stay including a flat screen TV, DVD player and kitchen facilities.
• SUPERIOR (2, 3 & 4 BEDROOM CARAVAN)
These caravans are great for larger groups who wish to stay together. The Superior Caravans are equipped with a flat-screen TV, DVD player, microwave and kitchen facilities to cater for your whole party.
• PLATINUM (2 & 3 BEDROOM CARAVAN)
If you're looking for something spacious with a sun deck to relax on, our dog-friendly platinum caravan could be the one for you! These 12ft wide (minimum) caravans are a fantastic base for your holiday and have lots of space for you and your pooch to stretch out in!
• PLATINUM PLUS (2 & 3 BEDROOM CARAVAN)
These stunning and incredibly spacious caravans are perfect for you, your family and your dog to relax in. It's fully equipped with everything you need for a luxorious stay and its open-plan lounges are great for spending quality time together with your loved ones, as are the roomy sundecks!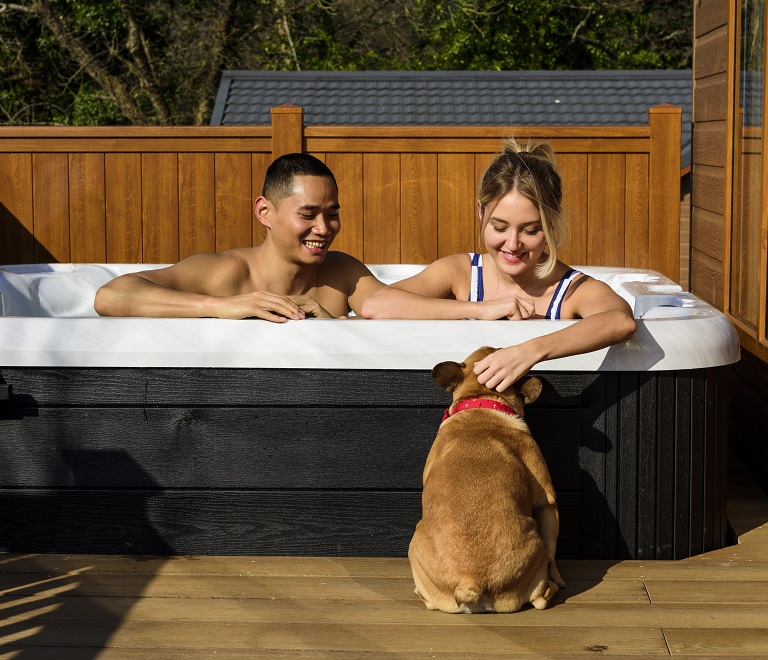 Your Dog Friendly Adventure Awaits
Join us for a dog friendly holiday, where incredible locations are waiting for you to explore and enjoy! Many of our parks also feature nature trails and dog walking areas, perfect for a laid back morning stroll in the beautiful countryside.
When you're venturing outside of the park, you will find some dog friendly pubs close-by, giving you the opportunity to have a pint will the locals – they might even share their favourite things to do in the area with you!
Our dog friendly holidays are very popular – plan your holiday at one of our dog friendly holiday parks or view all of our dog friendly accommodation.
Note: Suitable caravans for pets have 'dog friendly' listed in the title.