Hoburne Highlights of 2019
With 2019 coming to an end, it's the perfect time to reflect on the year and all of the great memories that we've been making along the way. Everyone who has visited our parks this year has been a part of those memories, so why not join us on a whistle-stop tour of 2019? It wouldn't be the same without you!

We kicked the year off with a bang when we were awarded the Feefo Trusted Service award for 2019. Feefo provide us with the tools to collect real, purchase-verified reviews from our customers. So, if you've left us some feedback this year, then thank you! You've helped us to improve and demonstrate our commitment to delivering outstanding service, which ensures you can always leave our parks feeling refreshed and with a big smile on your face! Find all of our reviews on Feefo here.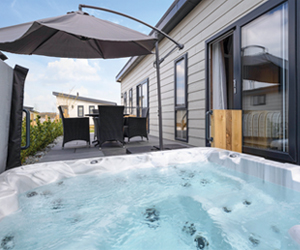 In March, we welcomed a new park to the family, Hoburne St Mabyn, Cornwall. As our smallest park, St Mabyn was designed with the idyllic escape in mind. The site makes the perfect base for exploring the local area of Bodmin and Padstow and is a tranquil space without the more traditional holiday park facilities. The 'Hideaway' style lodges were launched in three stunning styles – country, coastal and loft, all finished with a private patio area and hot tub. A break at Hoburne St Mabyn aims to provide the ultimate 'home from home' experience for holidaymakers and owners alike.
Summer came around faster than we could believe, and soon our parks were bustling with happy Mums, Dads, girls, boys and four-legged friends; all enjoying some well-earnt family-time.  Our popular 'Party in the Park' events always signify that warmer days are just around the corner and they were a real highlight of the year for us. We sang, danced and played until we couldn't anymore and loved welcoming so many happy people to our parks.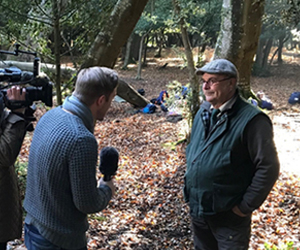 With the sun also came a new addition to the Sammy Squad, in July we welcomed Coral the mermaid to Hoburne. Coral joined the rest of the gang and our Hoburne Hosts to keep the little ones entertained with activities, dances and tales of Coral Reef. If you haven't already met Coral, then look out for her making a splash around our parks and be sure to say 'hello'. 

In October, the Woodland Centre at Hoburne Bashley stole the spotlight as they appeared on BBC South Today as part of the New Forest walking festival. More than 300 children from local schools took part in the walk where they were led by Bashley's woodland mangers Paul and Simon. The children not only enjoyed a morning out of the classroom but were also told tales of the forest and learnt how they can do their best to preserve it.


Further down the country, St Mabyn took the glory in November when the park received the 'Cornwall Small Park' diamond award at the Hoseason's Best in Britain ceremony. Beauty h at Hoburne Bashley also launched their online booking system, making it even easier for holidaymakers, owners and locals to secure their pampering sessions.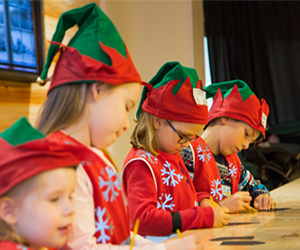 Finally, this month we've been getting festive with the return of Elf School at Hoburne Park and the addition of our Mr and Mrs Claus experience at Hoburne Bashley. During this time, we've decorated, drawn, danced and shared stories with so many lovely families who have all helped us in creating that magical Christmas feeling. We still have a few sessions to look forward to, so don't miss out on your chance to join in with the festivities! We're also looking forward to having Mark Labbett from ITV's The Chase join us for our end of year quiz at Hoburne Naish. Find out more about this here.
Thank you to everyone who has helped make this year so special. If we don't see you before, then we wish you a lovely Christmas and hope to see you create more great Hoburne memories in 2020!
Like this article
Sign up and be the first to read our blog posts.

Did you enjoy this article? Feel free to share it.