Could 2020 be the year of Holiday Home Ownership?
Picture this: sun, sea, sand, sangria. Can you see it?
We bet you just imagined somewhere far away. Maybe a remote Caribbean island or a Californian sunset. But it doesn't have to be.
When you own a holiday home with Hoburne, you could be enjoying all of that, whenever you wish, from your own private decking or hot tub. Bliss! But what other benefits are there to owning a holiday home?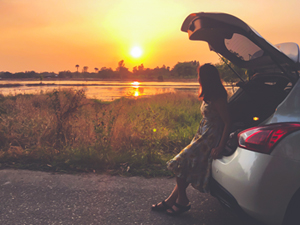 BETTER WORK/LIFE BALANCE

Mental health is becoming increasingly important in our society and so it should be. Several recent studies have found a direct correlation between mental health and our work/life balance. Owning a holiday home will give you the perfect excuse to hop in the car and leave the stresses of everyday life at home, even if only for the weekend.
Remember those post-holiday blues? There's no such thing when you own a holiday home! No landing in the airport with the dreaded drive home to go, wishing you could rewind to the beginning of the week. You've got your own private get-away waiting whenever you feel like it.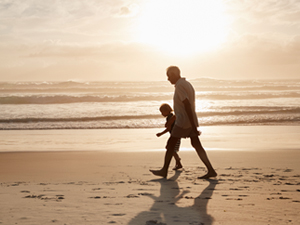 AFFORDABLE FOR THE WHOLE FAMILY
Another great benefit of a UK holiday home; it's an affordable option for the whole family! Whether you invite the grandchildren to stay for the weekend, or even have your friends over, owning a holiday home means that there's never anyone left behind – including your four-legged friends. Forget saving for exotic adventures, you've got your own piece of paradise just a cars journey away.
You'll also receive twelve Hoburne passes that will give you, your friends and family free access to the facilities and entertainment.


GREENER LIVING
Being environmentally friendly is now a priority for many people. Making the short journey to your UK holiday home will contribute far less to global warming than jet setting around the world! We're not suggesting that you never go abroad again, but having your cosy caravan or lodge waiting for you may reduce the urge to escape to another country, especially when our parks are in such naturally beautiful locations.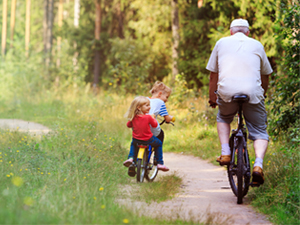 VISIT AGAIN AND AGAIN
If you've ever been abroad then you'll know that the first couple of days of your holiday are always spent finding your way around. Then inevitably, by the time you've cracked it and can confidently find your way back to your accommodation without the need for GPS, it's time to go home! We've all been there. You'll never have to worry about that when you own your own holiday home.
Explore the local area at your leisure, knowing it'll be there to delve deeper into next time that you visit.  Find the best walks, where's good (or not so good) to eat, explore the nearby attractions and play at being a local until you really feel like one. After all, it is meant to be a home from home!


NO FOREIGN CURRENCY, NO LANGUAGE BARRIER
Just like learning the lay of the land on holiday, you also need to learn to communicate with the locals. Sometimes this can be more difficult than others! When you own a Hoburne holiday home, there's no need to brush up on your modern foreign language skills or make a trip to the bureau de change, it's easy as can be.
Staying in the UK doesn't mean the people that you meet will be any less interesting either. Our parks are home to people from all walks of life. From our friendly staff, to visiting holidaymakers, to like-minded owners. You'll really get a sense of community at Hoburne and you can choose to be a part of that as little or as much as you like with our owner's coffee mornings, events and trips.
Like this article
Sign up and be the first to read our blog posts.

Did you enjoy this article? Feel free to share it.