BEAUTIFUL BACK GARDEN
It's not just the holiday home that makes ownership so special, it's also the stunning location. When you own a holiday home with Hoburne, you have the beach, the forest or the countryside waiting for you every time that you visit… an extended back garden if you will!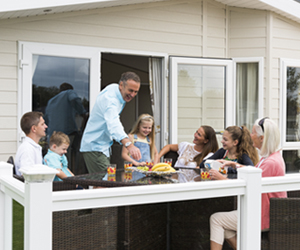 PARK COMMUNITIES
Becoming the owner of a holiday home at any of our parks brings you into a friendly community of likeminded others. You're bound to share at least one thing in common with our current owners, whether it be a love for the area, family time or even just caravanning!
Before you know it, you'll be having BBQs with the neighbours and the children will have new best buddies to take on the adventure playground with.
EARN MONEY
When you're not using your holiday home, you may wish to let it out and bring in a rental income. By allowing us to manage the letting of your holiday home, it can help you to offset the cost of owning it with minimal hassle. Find out more about our Managed Letting Service here.
Does all this sound like a bit of you? Then don't delay! Experience being an owner for a day at one of our Owner Experience Days and find more details on our 2020 models here.
The Benefits of Holiday Home Ownership
If you've been considering holiday home ownership, then now's the time to get serious. Our 2020 stock has just landed which means shiny, new holiday homes are available to purchase on our parks and they're all jam-packed full of exciting features for you try out!
But what makes holiday home ownership so special?
HOLIDAY EVERY WEEKEND
It goes without saying really, doesn't it? But have you ever actually considered how good it would be? Finish work on a Friday, hop in the car and in no time, you're on holiday! When you own your own holiday home, you could do just that.
It's the ultimate way to relax and get away from it all, meaning that you can start the new week with a clear head. Plus, it's perfect for squeezing in that all-important family time.
You know how it is at home. Things can get in the way – cleaning, decorating or maybe that pile of ironing that you keep promising to tackle. But what harm does a week off do? In fact – we're firm believers that it does a lot of good! With beaches to walk, forests to explore and the park facilities to be enjoyed, you won't be short of fun-filled family activities to do together.
If you do have a few things to tick off your list before Monday morning, then you can be rest assured that our parks provide a safe environment for children. Perhaps they could enjoy a bit of extra freedom and explore the adventure playground or have a kick-around in the games area. Alternatively, if you don't feel they are quite ready to go solo, then there are plenty of clubs and activities which are loads of fun for the kids and give you a bit of 'me' time.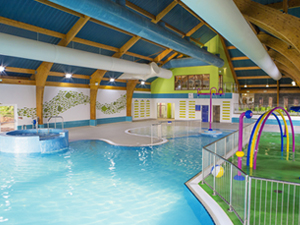 ACCESS TO FACILITIES
You'll never be short of things to do both in and around our parks. As a Hoburne holiday home owner, you'll have unlimited access to our facilities and entertainment programme. Facilities vary by park however they can include: indoor/outdoor pools, sauna, steam room, fitness suite, adventure playground, indoor soft play area, entertainment complex and golf course.
As an owner, you will also receive 12 facility passes to be used by your friends and family, so prepare to become immediately popular!
Like this article
Sign up and be the first to read our blog posts.

Did you enjoy this article? Feel free to share it.