Beryl Bike Hire at Hoburne Park
Get a feel for the idyllic market town of Christchurch with this environmentally conscious, convenient, and super-fun way of cruising the area surrounding Hoburne Park.
What are Beryl Bikes and how do you use them?
Beryl Bikes is a bike share initiative that is perfect for holidaymakers as it allows you to explore the local area in a way that beats the traffic, is faster (and more fun) than walking, and lets you take more scenic routes. Plus, it takes away the hassle of bringing your bikes on holiday with you!

Here's how to get started:
Find the Beryl Bike Bay located outside reception in the main car park and unlock the bikes using the Beryl mobile app.
Have fun riding the bike around the local area.
Once you are done riding, return the bike to a Beryl Bike Bay.
Close the lock on the bike to end your ride.
The areas surrounding Hoburne Park are the perfect place to take the bikes for a spin. Cycle into Christchurch for some lunch, feed the ducks on the quay, or just enjoy the stunning scenery of this town that boasts both coast and countryside.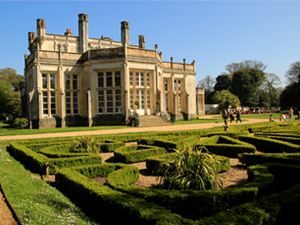 Our top cycling sights to see:
HIGHCLIFFE CASTLE
Just down the road from Hoburne Park, the historic Highcliffe Castle has it all. Explore the picture-perfect gardens, take a ride through the woodland of the adjoining Steamer Point Nature Reserve, or venture down onto the beach. You'll be spoilt for choice of scenic spots to stop for a picnic, and the Beryl Bike's handy basket makes it easy to take your picnic blanket and goodies wherever you go.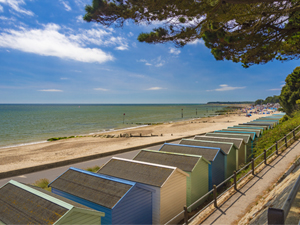 MUDEFORD QUAY
Fancy a day of crabbing on the quay? Or maybe you're longing to feel the sand between your toes. Cycle down to Mudeford Quay and have your pick of the local beaches – from the soft sands of Mudeford and Avon, to the pebble beach of Highcliffe. Take a pitstop and enjoy a coffee, or sample local fish and chips! One of the many benefits of cycling? You won't take half of the beach home with you in the car!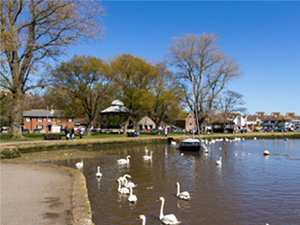 CHRISTCHURCH QUAY
Cyle a little further and you'll be rewarded with the quaint town quay of Christchurch which is definitely worth a visit while you're at Hoburne Park. Again, it's a perfect spot for a picnic lunch, whether that be one you've prepared, or one purchased from one of the many eateries on the high street. You can even swap the wheels for water and let the children loose in the splash park or hire a boat to drive along the river. Sometimes in the summer, you'll even find live music being performed in the bandstand.
Like this article
Sign up and be the first to read our blog posts.

Did you enjoy this article? Feel free to share it.