The Best Picnic Spots in Hampshire.
It's International Picnic Day, so we're sharing some of our favourite picnic spots in Hampshire, home to Hoburne Naish and Hoburne Bashley. 
So, what are you waiting for? Dig out the cool box, blanket at the ready, and start writing a shopping list for the perfect family feast… it's time for a picnic!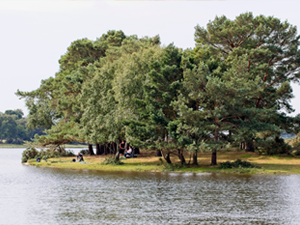 Hatchet Pond, Beaulieu
For those who can't decide whether to escape to the forest or chill by the water, Hatchet Pond offers the best of both worlds and is the largest area of fresh water in the whole of the forest.
Get lost in the heathland, or venture into the quaint village of Beaulieu, then relax with a bite to eat near the water's edge and watch the wildlife. Be sure to keep a watchful eye on the residents (and by that we mean the four-legged kind) as they'll most definitely have their heads in your picnic basket if you're not careful!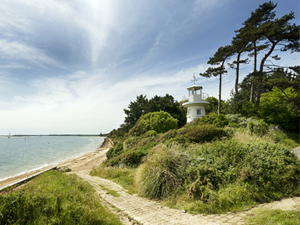 Lepe Country Park & Beach, Exbury
Enjoy beautiful views across the Solent from the shingle beach or clifftop at the historic Lepe Country Park where there really is something for everyone.
Earn those picnic snacks by taking the 5-mile circular walk that covers coast and countryside, enjoy a spot of birdwatching in the nature reserve, discover historic landmarks from the D-Day landings and marvel at the beautiful scents and sights in the sensory cottage garden.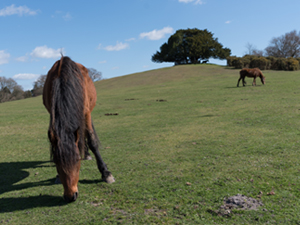 Bolton's Bench, Lyndhurst
Take a seat on the grass under the giant yellow yew tree and admire the stunning views of open heathlands to the east and the bustling centre of Lyndhurst to the west.
Lyndhurst itself has many attractions including the New Forest Heritage Centre, St Michael and All Angels' Church, which itself is a sight to behold, but is also the resting place of Alice Liddell, who inspired Lewis Carroll's character in Alice in Wonderland.
All of this and more can be accessed from the central road through the village, which is lined with boutique shops, cafes and tearooms. Why not take a wander through before your picnic? Just before Bolton's Bench, there is also the Meridiene Modene garage which is a popular spot for car enthusiasts who admire the Ferraris and Maseratis on display. 
Like this article
Sign up and be the first to read our blog posts.

Did you enjoy this article? Feel free to share it.