Essential things to pack for a dog-friendly holiday.
To mark National Pet Month 2023, we'll be sharing a variety of useful hints, tips, walks and more throughout April, kicking off with our essentials for a dog-friendly holiday!


Our five essentials for a fuss-free holiday with your pooch: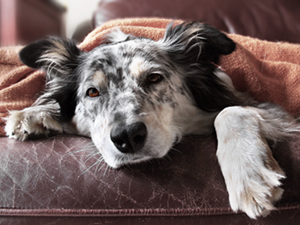 1. Blankets & bedding
Much like us humans, our pets our love their home comforts and we all know how big a part a comfy pillow and some soft sheets can play in a decent night's sleep! Dogs recognise items by their scent, so bringing along their bed and any blankets they may have at home is an essential part of helping them to settle when on holiday, bringing a sense of comfort and familiarity to their new environment.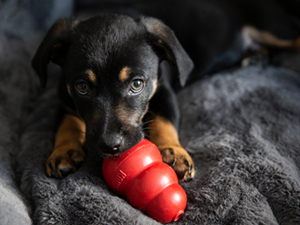 2. Boredom-busting toys
Whether it's something to gnaw on during your journey, or a soft toy for bedtime, bringing along a few of your dog's favourite toys can be a real boredom buster – and may even assist you in a couple of cheeky lay-ins!

As well as your pet's comforting cuddlies, think about the toys that'll keep their brains busy so you can relax on your veranda, or make the journey to your next bracing walk with minimal interruptions… it's a win, win for everyone!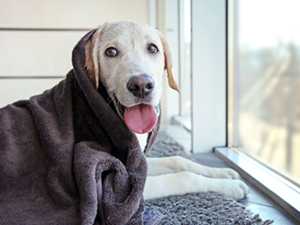 3. Towels, towels, and more towels!
It may be blazing sunshine now, but what was the weather like last week? You never know when you might come across a rogue puddle or a deceptively green-looking glade… The chances are, if there's messy fun to be had, your mucky pup will find it! With a couple of towels in the boot, you're prepared for all eventualities (much to your four-legged friend's disdain)!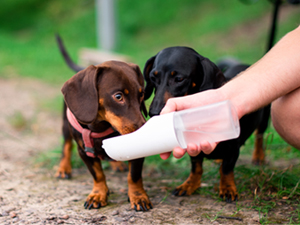 4. A water bottle (or two)
An absolute essential for your journey and for days out with your furry friend in tow! From rubber water bowls to bottles with built-in beakers, there are so many options for keeping your dog hydrated on the go.
Our top tip: always keep a large bottle of water in the car, so if you get stuck in traffic or the weather suddenly perks up, your pup will always be hydrated!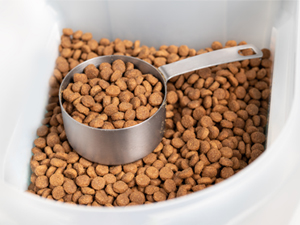 5. The most important thing... bowls & food! 
It may seem obvious, but you never know what you might forget when you're in the thick of it all - especially when it's something you'll be using up until the point of leaving.

We'd recommend weighing out your dog's food into reusable bags or lunch boxes ahead of your stay (instead of taking a whole bag or box of food) – that way it won't be put back in the cupboard and forgotten about after breakfast, and there's no need to take scales with you!
Bonus essential #6... poo bags! No explanation needed (we hope). 
Like this article
Sign up and be the first to read our blog posts.

Did you enjoy this article? Feel free to share it.