Hoburne Partner with The Eco Coffee Company
We've partnered with The Eco Coffee Company, a Dorset-based coffee producer that offers a unique method of recycling coffee grounds.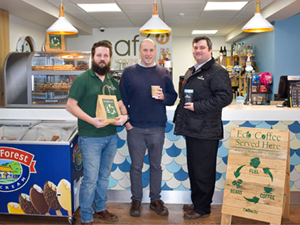 Working to minimise its impact on the environment, and keen to grow its relationship with local suppliers, Hoburne has chosen to work with The Eco Coffee Company to supply its coffee beans.
The Eco Coffee Company, which is based in Ringwood and has been established for two years, collects and recycles the used coffee grounds into Biofuel. This Biofuel is then used to roast the next batch of coffee.
With a choice of four blends, Hoburne has introduced the Spinnaker Blend, a dark roast coffee that is now available for guests across its holiday parks and three golf clubs.

As part of the new partnership, The Eco Coffee Company will service Hoburne's machines, offer barista training to Hoburne's food and beverage team and supply Hoburne with re-usable travel cups, which are made of recycled plastic as well as offering 100 per cent compostable single-use cups if required.
Commenting on the new partnership, Ben Dalton, Hoburne's Group Retail Manager, said: "As a large holiday and leisure provider, Hoburne is committed to minimising its impact on the environment and where possible work with eco-friendly local suppliers.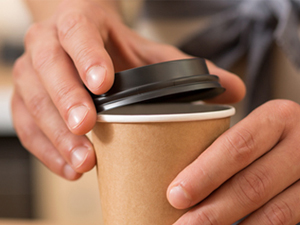 "We have always had a strong sense of responsibility for the environment and the demand for sustainable leisure has become increasingly critical across the industry. As a family-run business, with holiday parks and golf clubs positioned in some of the most unspoilt locations, we are committed to ensuring we have several initiatives in place to help improve our environmental footprint for future generations."
Stuart Atkins, Managing Director of The Eco Coffee Company, added: "We are delighted to be working with Hoburne, it is such a big name locally and within the leisure and tourism industry. For us as a business, it is important we work with like-minded companies that are considerate of the environment.
"We offer a unique, sustainable way of producing coffee and the recycling of grounds is one of the key elements to the carbon neutral, zero waste process. The Eco Coffee is ethically sourced, roasted in Dorset and features a range of premium 100 per cent Arabica blends".
Like this article
Sign up and be the first to read our blog posts.

Did you enjoy this article? Feel free to share it.