Hauntingly Good Halloween Activities.
It's that time again. The fields are full of pumpkins and it's impossible to visit a shop without the silhouette of a black cat or witch's hat catching your eye. 
Spooky season is here, and we've got some hauntingly good Halloween activities to help you get into the spirit of things…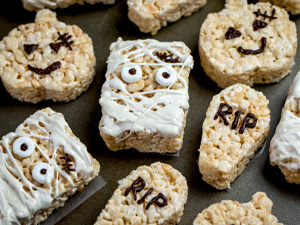 BLOODCURDLING BAKING
From edible spider webs made of marshmallows to stuffed jalapenos mummified with pastry, there are plenty of ways to add that terrifying touch to your Halloween finger food. Even adding a dash of food colouring to your bakes can give them that evil edge. So, what are you waiting for? Get your spookiest apron on and set your creativity free.
Our top tip: Pinterest truly is your best friend!


GRUESOME GAMES
When it comes to Halloween games, don't over-complicate a classic! Well known games can often be adapted to give them a terrifying twist. Think 'pin the tail on the donkey' but skeleton style! Or switch out the classic Easter egg hunt for a trick or treat trail. You could even design your own Halloween edition of bingo.
Our top tip: Make your Halloween game a 'thriller' by finding a petrifying playlist to have on in the background!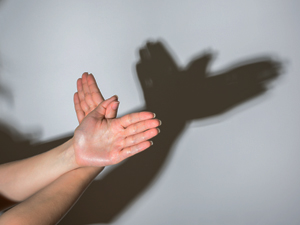 SPOOKY STORYTELLING

Duvets at the ready, torches steady. Turn out the lights and get ready to tell your best ghost story! You could even get crafty and create some creepy characters to help illustrate your story.
Our top tip: A clear wall and some well-positioned lighting can work wonders for bringing spooky silhouettes to life.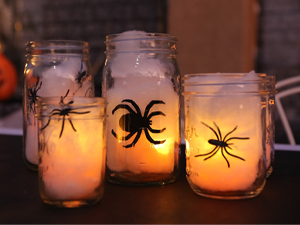 DARING DECORATIONS
As well as the classic pumpkin carving, there are countless wicked ways to decorate during the spooky season. From spiders made from pom-poms and pipe cleaners to painted 'bloody' handprints. You could even extend the celebrations by creating your own autumnal wreath to hang in the window or from your front door.
Our top tip: Keep a Halloween box, so that you can keep adding to your collection and use your creations the following year!
Staying on park this half term? Check out our spooktactular Halloween activities.
Like this article
Sign up and be the first to read our blog posts.

Did you enjoy this article? Feel free to share it.