What's Going on at Hoburne This Christmas?
The clocks have gone back, the evenings are drawing in and the unmistakable chill of winter is in the air. There's no denying it, the season is changing and with that, Christmas is creeping closer every day. Soon the streets will be lined with glittering lights, there'll be mince pies in the supermarkets and the children will be writing their letters to Father Christmas. 
Presents, turkey, decorations, preparing the guest room for your relatives – it's easy to get caught up in it all. Why not take a step back this year and put a bit of time aside to enjoy the festivities? Whether it's leaving the Christmas party planning to us, or just an excuse to get the kids out of the house for an afternoon, we're bound to have something to minimise the stress and help you make the most of the season.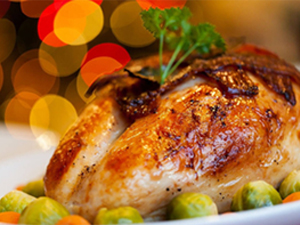 Why not get the festivities off to a flying start and enjoy an evening at Hoburne with your friends or family? Our parks have a range of entertainment taking place during the first week of December including adult-only comedy, clairvoyance with Dan Clarke and an evening of acoustic music. All of which will be paired with our delicious three-course Christmas menu - a tantalising taste of Christmas to keep you going until the real thing. If that doesn't get you in the Christmas mood, we don't know what will!
We're not only holding events that'll help you get into the mood for Christmas, but ones that'll help you prepare for it too! Hoburne Bashley will be holding a Christmas market on December 5th which is the perfect place to start your Christmas shopping. Whether it be food, drink, jewellery or personalised presents, you'll be spoilt for choice of locally made, one of a kind goods.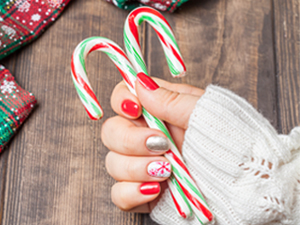 Hoburne Bashley's Beauty h can also assist with your preparations. Find the perfect shade of nail polish to match your party dress or ease your back with a full body massage after a tiresome Christmas shopping session. If you're local to Bashley or know someone who will be visiting the South Coast soon, you could even purchase a gift voucher and give them something special to look forward to in the new year.

Speaking of parties, why not let us take care of yours this year?
Whether you'll be celebrating with your friends, family or colleagues; we have a range of entertainment taking place on our Christmas party nights at Hoburne Park, Bashley, Devon Bay and Naish. You could even stay with us after your party for £50 per person per night, so you can eat, drink and be merry without worrying about the logistics!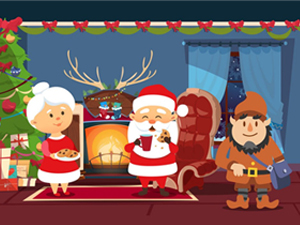 We'll also have plenty going on for the little ones including Elf School at Hoburne Park and our Mr and Mrs Claus Experience and Sammy's Festive Party at Bashley. Meet Santa's elves Sparkles, Bumble and Mistletoe during The Elf that Lost Santa Claus at Devon Bay and at Hoburne Cotswold Sammy will be meeting Santa. Why not bring the whole family along? Or enjoy a few hours to yourself whilst the children are kept busy. We'll also be holding performances of Cinderella, Jack and the Beanstalk and Aladdin, because nothing says 'Christmas' like a pantomime!


Find out more about all of our Christmas events, including how to book here. We look forward to helping you celebrate.
Like this article
Sign up and be the first to read our blog posts.

Did you enjoy this article? Feel free to share it.