Frosty mornings, dark afternoons and cosy evenings spent in front of the fire. November is here and it's time to think about that all-important Christmas shopping. Whether you'll be hitting the town or cruising the web, we are here to help with top gift ideas for the holiday home owner in your life.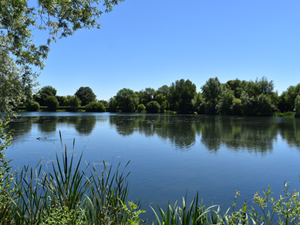 Picture a few months ago when the sun was shining, and the beaches were busy and keep this in mind when searching for that perfect gift. In our eyes, the best days of the year are the ones spent out on the decking with family or friends, watching the sun go down. You'll soon see that this is our inspiration.
One of the things that makes owning a holiday home so special is having a whole new area to explore whenever you visit. Whether it be by the sea, in the forest or amongst the beautiful lakes in the Cotswolds, there is never a shortage of outdoor fun to be had. It could be canoeing, fishing, cycling or just good old-fashioned walking!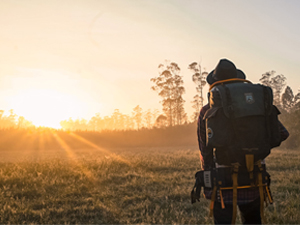 Do you know an outdoor adventurer? Give them everything they could possibility need for an afternoon of wandering the wilderness in one great gift. A flask, a miniature first aid kit, binoculars, a book about wildlife, snacks for along the way, even a nice pair of wellies for those rainy days! Picture them in their favourite place and the possibilities are endless. For the finishing touch, package it all up in a backpack, and they'll be ready to go. Then each time they're preparing for an adventure, they're bound to think of you.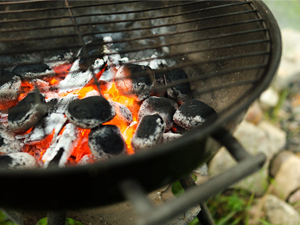 Time in the great outdoors doesn't have to be enjoyed at full-speed. For those who prefer to savour the simple things in life, imagine a lazy afternoon spent in a daisy-scattered field. The sun shining, a gentle breeze, the sound of birds chirping in the distance – it's the perfect spring day. Add a comfy picnic blanket, some freshly baked bread and a bottle of wine; it can only get better. There are so many practical, yet attractive accessories out there to be discovered. Cheeseboards with hidden utensil drawers, freezable bottle bags, picnic blankets that double up as giant boardgames. We bet you'll be surprised with what's out there, and so will the recipient!


Sun loungers, bucket barbeques, pretty garden planters and solar powered lights. All things that make for enjoyable evenings on the sun deck and help to transform caravans and lodges into what they should be, cosy homes from home. Did you know? You can even buy patio tables with a built-in ice bucket… Brrrrilliant!


The best thing about owning a holiday home however, has to be the memories that are made in it and those memories can be made come rain or shine. Why not give the gift of family time this year? Cosy nights on the sofa watching films, card games around the table, family meals. Simple things that bring a lot of joy and can be easily initiated with one thoughtful gift. Make that the core reasoning behind your present and you'll be onto a winner!


Like this article
Sign up and be the first to read our blog posts.

Did you enjoy this article? Feel free to share it.