Why Holiday Home Ownership Will Improve Your Summer.
Have you ever wondered what the benefits of holiday home ownership are compared to holiday home rental? Well, wonder no more! 
From the opportunity to rent out your holiday home and offset your costs, to the social aspect and being part of the Hoburne community, there's plenty to make the most of. 

1. Beat the crowds – taking a UK break is easier than ever when you've got your very own holiday home. Gone is the hassle of researching a holiday park, location or type of accommodation, and there's no risk of missing out if you don't book early enough in the year! You'll feel right at home and know that you've got everything you need waiting for you whenever you choose to visit.
Plus, if you decide that you don't want to spend the whole summer, then you'll have the opportunity to rent out your holiday home and offset your costs.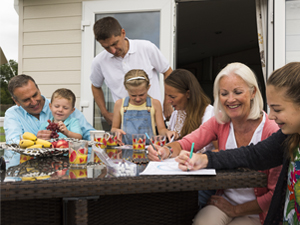 2. Share the fun with family and friends – owning your own holiday home means that your family and friends will get to reap the benefits too! Invite them over for a BBQ, show off your favourite spots in the local area, or make the most of your twelve free facility passes and enjoy an evening of entertainment.
3. Full use of facilities – you'll never be short of things to do when you've got our on-park facilities available! From the bar to the brasserie, the pool to the play area or the amusement arcade to the adventure golf course, we've got something for everyone to enjoy. As an owner, you'll have unrestricted access to it all, and of course our amazing entertainments programme! See our What's On page for more details*.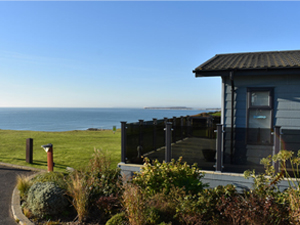 4. Save as you spend with an owner reward card – This allows you to accumulate a percentage of spend on food and drink and certain park facilities to redeem against future purchases**.
5. Amazing local areas to explore – when you become a holiday homeowner, you also become an expert on the local area. Whether you're lazing by the lakes, bigging it up beachside or prefer to be nestled in the Cornish countryside, you'll soon know the surrounding area like the back of your hand. Discover your own hidden gems in the form of walks, eateries and scenic spots and make new memories each time you visit.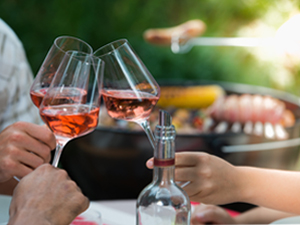 6. Become part of the ownership community – as well as inviting your existing friends along for a visit, holiday home ownership will also give you the perfect opportunity to make new ones! When you purchase a Hoburne holiday home, you become part of a like-minded community of owners that you'll have the opportunity to get to know at our owners' events, as well as when you're out catching some rays on the decking!

*Facilities and entertainment vary by park.
**Terms apply. 
Like this article
Sign up and be the first to read our blog posts.

Did you enjoy this article? Feel free to share it.