Planning the Perfect Road Trip
Getting your holiday off to the perfect start begins much sooner than the moment you arrive on park. The secret to a smooth-running, stress free, super holiday for the whole family really is in the planning. Luckily, we're here to help!
All you need to do is get to us in one piece, and from the second that we welcome you, we'll take care of the rest. Buckle up, here are our top tips for the perfect road trip!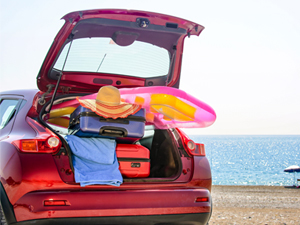 PRACTISE PACKING THE CAR

Whether you are super organised and pack the car the night before, or whether you have a trial run with empty suitcases; there is an art to packing the car, so make sure you've got it down to a t before the day that you're due to leave.

Having a test run will give you a realistic idea of what you can comfortably fit in the car, so no one will be riffling through their suitcase last minute trying to save space!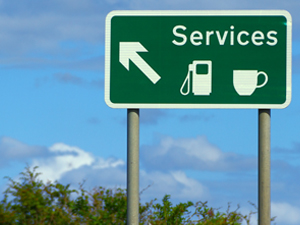 PLAN YOUR ROUTE (INCLUDING STOPS)

We're sure that you have a rough idea of how long it'll take to get to your final destination but knowing the journey a little more thoroughly can help you to decide the best time to leave and how many stops you can make without 1. Drastically impacting your arrival time and 2. Having any accidents!
If you're travelling with young children or pets, it could be an idea to go on some local test journeys and see how long you can go without them needing a comfort break or stretching their legs! Scheduling regular breaks is always a good idea to keep the driver refreshed and could provide the opportunity for someone else to take the wheel.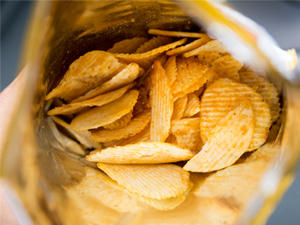 STASH AWAY SOME SECRET SNACKS

Of course, we'd never condone bribery, but you know… needs must. Have a secret stash of the family's favourite snacks hidden away and use it how you will - as a well-deserved treat, as a reward for some peace and quiet, or just as a little pick-me-up. Having something up your sleeve just in case will make you feel even more prepared for the journey, however long it may be.

MAKE A PLAYLIST OF TOP TIER TUNES

The radio can get a little repetitive if you're on a long journey, so why not make a playlist of everyone's favourite tunes? Set the tone for your holiday as you bop, boogie and belt out your favourite hits and prepare to leave your worries at home.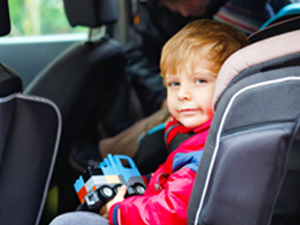 MAKE YOUR OWN ENTERTAINMENT

A journey always goes faster with something to focus on. Whether you invest in some portable board games, let the children take their tablets, or come up with some games that the whole family can play along with such as a quiz, keep everyone in high spirits with some entertainment. Our recommendation - research landmarks that you'll pass on your journey and see who's first to spot them!
Like this article
Sign up and be the first to read our blog posts.

Did you enjoy this article? Feel free to share it.