Explorer history - St Piran's Day
Here at Hoburne, we love to get into the spirit of the local areas surrounding our parks and with Hoburne Doublebois and Hoburne St Mabyn both sitting in the glorious country of Cornwall, it'd be a crime not to at least give a mention to St Piran's Day! 
Time travelling hats at the ready, it's time to dive back in history with the Hoburne Explorer...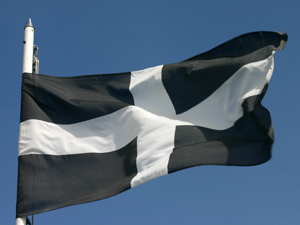 What is St Piran's Day?
St Piran's Day is celebrated on 5th March each year and is the National Day of Cornwall.
The day was originally only observed by tin miners, as St Piran or 'Perran' is known for his discovery of the precious metal, tin – something that in the 18th century saw Cornwall become the mining centre of the world.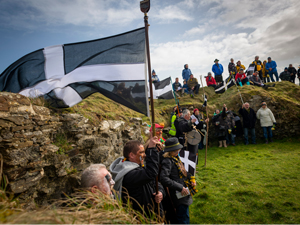 How is St Piran's Day celebrated?
The 19th century saw the return of many Celtic traditions, one of which being the celebration of St Piran's Day which remains just as popular today. You can expect to see the people of Cornwall marching the streets, hosting festivals and Cornish-themed events. The popular Lowender Peran festival takes place each year in Perranporth with attendees cloaking themselves in the Cornish colours of black, white and gold.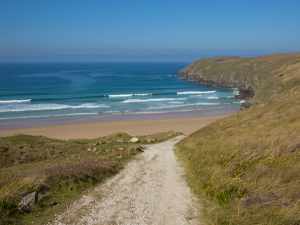 Where can we see nods to St Piran in modern-day?
The most obvious nod to St Piran in modern-day is the Cornish flag. Showing a white cross on a black background, the flag is said to depict the white metal (tin) flowing from the dramatic black Cornish rocks.
You may also be familiar with Penhale Beach near Perranporth whereby legend suggests that Piran, a Bishop from Ireland washed up after being exiled and thrown in the sea at Ireland. It was here that Saint Piran built a small chapel, which the remains of can still be seen today.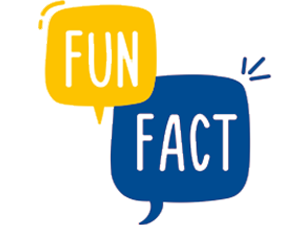 Did you know?

In the 19th century, the Cornish expression 'drunk as a Perraner' was coined following 'Perrantide' (the week leading up to 5th March) where lots of food and alcohol was consumed in early celebration. 
Want to take a closer look? Find out more about our two holiday parks in Cornwall. 
Like this article
Sign up and be the first to read our blog posts.

Did you enjoy this article? Feel free to share it.