Hoburne Partners wirh Sunseeker Holiday Homes
Over the last four months, we've been developing a relationship with the Hull-based manufacturer to broaden its range of holiday homes across our parks.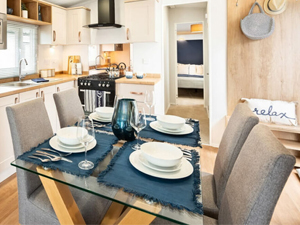 Having identified the two models suitable for our customer base, we have taken delivery of the Sunseeker Spirit and the Sunseeker Supreme which will be arriving on parks in 2021. 
Commenting on the new partnership, Hoburne's managing director, Rod Tucker said: "This is an exciting opportunity where two British companies have joined forces, and we are thrilled to be supporting a proud manufacturer of holiday homes, with a team that has over 100 years' experience within the industry.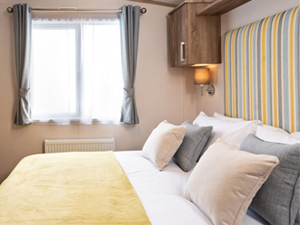 "We have always been very particular with the manufacturers that supply our holiday homes. Reputation within the industry and the quality of the product is very important to us. We look forward to continuing our relationship with Sunseeker and seeing what else comes from the business in the future."
Director of Sunseeker Holiday Homes, Darren Langston, added: "We are honoured to be one of the select manufacturers who supply such an iconic brand as Hoburne, a family-owned company with over 100 years of experience within the holiday sector.

"At Sunseeker Holiday Homes, we pride ourselves on our design, build quality and our customer care service, which aligns with Hoburne's core values extremely well. We look forward to working in partnership for many years to come."
Sunseeker Holiday Homes is new to the industry, having set up just over 12 months ago and has just acquired a second production site with plans to build on the four models it currently offers.
Find out more about the Sunseeker models which will be available for ownership on our parks here. 
Like this article
Sign up and be the first to read our blog posts.

Did you enjoy this article? Feel free to share it.