Awesome accommodation-based activities
Times are tough, and some things are uncertain. But there's one thing we do know, nothing should stop you from having the best break ever!
While our fantastic entertainment programme and facilities do remain open with strict social distancing rules in place, we still understand that some may not feel quite so comfortable about going out.
Perhaps the cooler weather has got you craving a cosy afternoon inside, or maybe the 10pm curfew is just too early for you… whatever the reason, staying in doesn't have to be second-rate! Our accommodation is the perfect place to make the most of some rare time-out with your loved ones.
OUR TOP 5 ACCOMMODATION-BASED ACTIVITIES

1. MOVIE MARATHON

Draw the curtains, snuggle on the sofa and be transported to another world. That's right, it's movie time! It's the perfect way to bring the family together and keep cosy on a rainy afternoon. It may even send the little ones to sleep after a tiresome morning swim!
Our on-site shops are stocked with all your favourite snacks, and some of our restaurants are even offering a takeaway service*. All you need to do is bring the family's favourite films!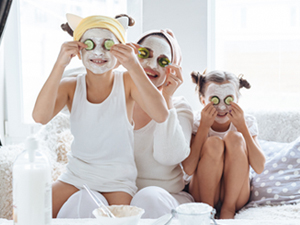 2. PERFECT PAMPERING
If you can't pamper yourself on holiday, then when are you ever going to? Read that book you've been meaning to for so long, paint your nails or pop on a facemask. There's no housework to be done, the out of office is on and there's plenty to keep the children entertained.

If you're staying at Hoburne Bashley then leave the pampering to the professionals and indulge in a treatment at Beauty h.


3. GAMES GALORE

Let the sibling rivalry commence when you suggest a family games session. There'll be laughter, love (and maybe a few tears), but nothing brings the family closer than a good old-fashioned board game.

Why not make it even more competitive and let the winner choose a prize from the Sammy Shack?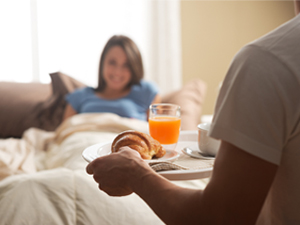 4. HOME FROM HOME ROLE REVERSAL

Fed up of emptying the bins? Always in the kitchen? Your accommodation offers the chance for some fun family role reversal!
Perhaps you'll swap the morning dog walk for a cup of tea in bed, or maybe the teenagers will get a week off the washing up. Switch things up a little.
You never know – you might find that someone has a hidden skill you never knew about (or that they've been hiding)!
5. HOT TUB STARGAZING

The summer sun may be gone, but we truly believe that the best months to be out in the hot tub are upon us. Enjoy golden sunsets with a chill in the air as you relax in an abundance of warm bubbles.
As the evenings draw in, it's the perfect opportunity to enjoy a session of stargazing with the people you love, and what better way to do this than from your own private hot tub?
*Facilities vary by park, please see our park comparison for details. 
Like this article
Sign up and be the first to read our blog posts.

Did you enjoy this article? Feel free to share it.