Don't put all your eggs in one basket!
Easter may be over by the time our parks are due to welcome holidaymakers back on Monday 12th April, but that doesn't mean the fun has to stop!
Whether you choose to get stuck in and join the fun, or if you'd prefer to make the most of a quiet five minutes with a cup of coffee; our Easter activities are suitable for children of all ages.
Taking place at Hoburne Bashley, Hoburne Cotswold, Hoburne Devon Bay, Hoburne Naish and Hoburne Park during the following dates.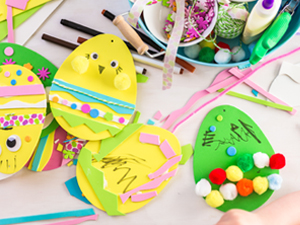 EASTER CRAFTERNOONS* – Tuesday 13th and Thursday 15th April
Let their creativity loose and watch the huge smiles on their faces as they draw, colour and stick during our Easter themed crafternoon sessions.
Cost of £3.00 per child, taking place from 12 noon.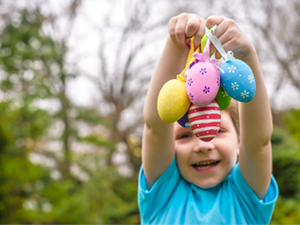 EASTER EGG HUNTS* - Sunday 18th April

Has the Easter bunny been on our parks? Bring your children along for a fun-filled session of egg hunting with our Hoburne Hosts!
Free activity, taking place from 12 noon.
EASTER BONNET MAKING* - Saturday 17th April

Flowers, pom poms, Easter eggs; watch their imaginations run wild as they make and decorate their very own Easter bonnet!
Cost of £3.00 per child, taking place from 12 noon.


As well as our themed activities, there'll be plenty of opportunities to meet the Sammy Squad** during your break as they will be walking around the parks to wave to you and take socially distanced pictures! 
*All of our activities and events comply with government guidelines and will need to be pre-booked as numbers are limited.

** Excludes Hoburne Blue Anchor, Doublebois and St Mabyn where there is no entertainment. 

Like this article
Sign up and be the first to read our blog posts.

Did you enjoy this article? Feel free to share it.