Introducing the Cotswold Water Park
Picture this: You gently awaken to the faint glow of sunlight. There are birds singing. At your own leisure, you rise and draw the curtains. You're surrounded by beautiful lakes. The morning light is dancing across them and making them sparkle.
Doesn't it sound dreamy? When you become an owner of a holiday home at Hoburne Cotswold, you could make a dream come true.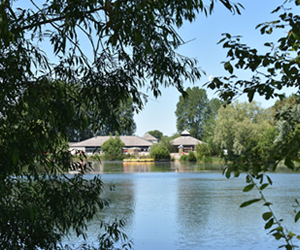 Spanning across 40 square miles, The Cotswold Water Park is home to over 150 lakes in the countryside of Wiltshire, Gloucestershire and West Oxfordshire. Four of these lakes sit within our Gloucestershire holiday park, Hoburne Cotswold, making the park and surrounding area a haven for nature lovers, outdoor adventurers and water sports enthusiasts alike.
This diversity is what truly makes our park such a special place to be. It brings people of all ages and interests together, sharing one thing for certain – a love for this stunning part of the UK.
A typical day at Hoburne Cotswolds could include several things. One thing is for certain, there'll be water. It is The Cotwold Water Park after all!
Whether you'd prefer to soak up the tranquillity with a book by the water's edge or be out on the water in a pedalo or kayak; there is something for everyone to enjoy. With a rod licence, you could even spend the day fishing – without having to leave the park!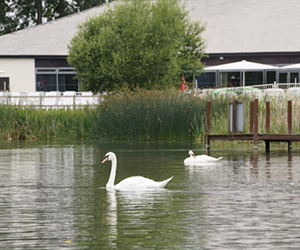 If you're not so enthusiastic about water, then fear not! You don't need to be an aqua-lover to appreciate the natural beauty of this remarkable area. The lakes and surrounding countryside attract a vast range of wildlife including otters, dragonflies and a variety of birds.
Likewise, if you're big on walking then there are plenty of trails to be followed. Venture a little further and discover the untouched valleys and rolling hills of Gloucester and Cheltenham. After a long day of exploring, you'll have the comfort of your own holiday home to return to.
Feeling inspired? Arrange a visit to Hoburne Cotswold and see all of this for yourself. You never know, it could be you waking up to the lakes each morning.
Like this article
Sign up and be the first to read our blog posts.

Did you enjoy this article? Feel free to share it.