Celebrity DJ, Gok Wan at Hoburne
Dust off your dancing shoes and get ready to party the night away with celebrity DJ Gok Wan who will be hosting selected Hoburne Hub sessions this year!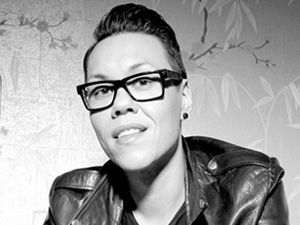 Gok, who first came to fame in the UK as a fashion stylist and style consultant came crashing on Britain's television screens and soon won hearts throughout the nation with his infectious personality and understanding of style. 

Since his love affair with the decks began, he has played at some very impressive venues including Party At The Palace - Scotland (9,000+ party-goers), Opal Lounge - Edinburgh, Kremlin - Belfast, Space - Leeds, Freedom and Pacha - London and even in Poznań as part of his Polish tour! 

Gok has become a firm favourite with house disco bunnies throughout the UK and Europe, bringing his uplifting club beats to the most packed dancefloors at some of the biggest venues across the globe. Now's your opportunity to get in on this unique experience, coming to a Hoburne park near you!


DJ sets from 10pm on the following dates

Hoburne Bashley - Saturday 12th June 2021 HOLIDAY ACCOMMODATION FULL
Hoburne Cotswold - Saturday 19th June 2021

Hoburne Naish - Saturday 26th June 2021 HOLIDAY ACCOMMODATION FULL

Hoburne Devon Bay - Saturday 3rd July 2021 HOLIDAY ACCOMMODATION FULL

Hoburne Park - Saturday 10th July 2021 

Our bars will be fully stocked and atmospheric lighting at the ready; all you need to worry about is which outfit is going to make you shimmer when you shake your stuff on the dancefloor! 

Sound like your kind of night? Access to these DJ sets will be exclusively for Hoburne holidaymakers, holiday home owners and leisure members, so book your June or July break now to avoid disappointment!
All holidays are covered by our Coronavirus Booking Guarantee. 
Like this article
Sign up and be the first to read our blog posts.

Did you enjoy this article? Feel free to share it.