It's National Smile Month 2022!
With the start of a new month comes new opportunities and new reasons to be grateful, especially as May 2022 is National Smile Month!
Smiling is something we can sometimes take for granted because it comes so naturally that often we don't even notice we're doing it! To remind ourselves (and you) of the little things that can bring us the most joy, we're celebrating the great reasons to smile while on holiday...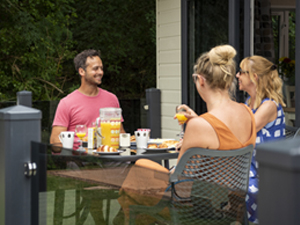 Our top 5 reasons to smile at Hoburne:
1. SWITCH OFF FROM THE EVERYDAY 
Forget the mundane Monday to Friday routine and discover a new every day. Look forward to cooked breakfasts and cups of coffee on the decking, days filled to the brim with adventures and activities, and evenings of comedy, cabaret, and kids' entertainment. You couldn't feel further away from the daily grind.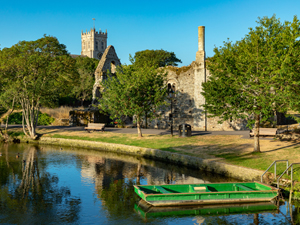 2. ENJOY VIEWS LIKE NO OTHER
Did we ever mention that our holiday parks are in some of the south and south west's most scenic locations? Whether you're waking up to sunshine on the shimmering lakes of the Cotswolds, witnessing golden hour across the ancient New Forest, or admiring sea views across the Solent, our parks and their surrounding areas offer views that you won't come close to anywhere else!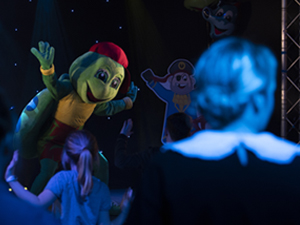 3. MEET NEW PEOPLE & TRY NEW THINGS
From a friendly face at reception to our fun-loving Hoburne hosts, and even down to your holiday home neighbours, holidays are all about making memories that'll last a lifetime, and it's the people you meet along the way who will help make them!
Whatever you choose to do on holiday, a change of scenery is the perfect way to hit reset – by whatever means that is for you – it could be chilling by the pool with a cool drink or trekking across new terrain to blow away the cobwebs, a Hoburne holiday can be whatever you make it.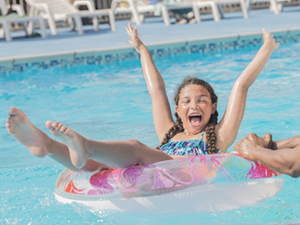 4. LAUGH LIKE YOU'VE NEVER LAUGHED BEFORE
Whether you're making a splash in the pool, being entertained by one of our talented comedy acts, or trying your hand at a new party dance, you'll never be short of laughter at Hoburne (even if it may be at a loved one's expense)!
Once the stresses of everyday life ease, you'll find the laughter and smiles just keep on coming.
5. SPEND TIME WITH THOSE YOU LOVE
Yes, we know it may seem obvious but isn't it what holidays are all about? In between packed lunches and endless piles of laundry, it can be difficult to make time for one another on a day-to-day basis. A little break from it all with time at your disposal can do a world of good. 

So, what are you waiting for? Start your search for your next Hoburne getaway and let the countdown to quality time with those you love, begin! 
Like this article
Sign up and be the first to read our blog posts.

Did you enjoy this article? Feel free to share it.