Preparing your pet for a Hoburne holiday.
One of the best parts of opting for a staycation is that no one gets left behind, including your four-legged friend! Travelling with a pet needn't be stressful, it really is all in the planning! Read our top tips below.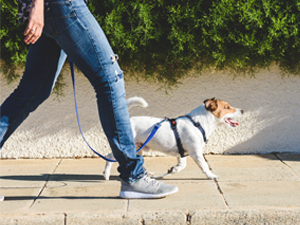 BEFORE YOU SET OFF
If your dog is not used to going for longer car journeys, then we'd recommend you have a few trial runs and take them further afield before your holiday. This will help you to recognise any signs of them becoming unsettled and gauge how often you may need to plan stops into your journey.
On the day of your journey, make sure you are cool, calm and collected. Your dog will be able to pick up on changes in your mood, so try to keep your tone of voice and body language as relaxed as possible so that they don't become over-excited or stressed as a result.
Taking your dog for a short walk before you set off will help to calm any nerves and give them the opportunity to go to the toilet so there are no accidents in the car (we hope)! 


CREATURE COMFORTS
Dogs rely heavily on their sense of smell to tell them everything they need to know, so it's important not only for your car journey, but for them to get comfortable in your accommodation that they have familiar objects (and scents) around them.

Be sure to bring along their bed, favourite blanket, and a toy or two to help them settle in. As always, good behaviour should be rewarded, so don't forget to pack some top-tier treats!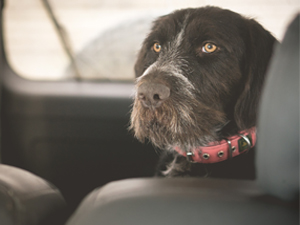 KEEP A WATCHFUL EYE
Before you set off, plan pitstops so that your dog can stretch their legs, go to the loo and have some water. Making sure they are ready to go with their collar and tag on, lead nearby and a bottle of water or portable bowl will ensure that your stops are as efficient and stress-free as possible.
Unless you need to stop unexpectedly, ensure that you stop safely and away from the road – somewhere that your dog can run around and burn off some energy. If you are worried about them jumping out of the car when you stop, consider purchasing a pet seatbelt or keeping them in a pet crate if they are comfortable and familiar with it.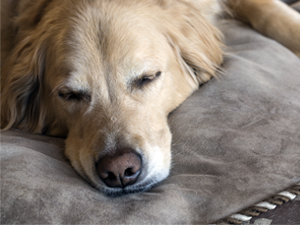 WHEN YOU ARRIVE
Upon arrival, ensure that your pet is your number one priority. Take them for a walk around the park so that they can get used to the new sounds and smells and ensure that their bed, blanket and water bowl are ready and waiting for them when you introduce them to your accommodation. This way, they'll recognise they have a home there. 
With some excess energy burnt off, and a settled pet, you should have a chance to unpack and settle yourself. Then the rest should be easy! If you're after some local dog walks, then be sure to ask our friendly staff – they're sure to know the best spots!
Discover our range of dog-friendly accommodation and start counting down to the perfect break with your pooch!
Like this article
Sign up and be the first to read our blog posts.

Did you enjoy this article? Feel free to share it.