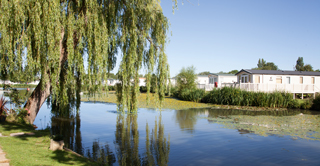 Hoburne are thrilled to have shortlisted for the Company of the Year award – sponsored by KMPG, in the Solent Business Awards.
To be in the running to be named the Solent region's premier company, businesses need to demonstrate an outstanding financial track record, with strong sales growth and a commitment to increasing profitability. The winning company is likely to be a leader in its own market with dedication to excellence in products and services and a dynamic approach to quality and innovation.
This year's KPMG Company of the Year must display the ability to think strategically, keep abreast of new developments both in its own industry and the wider economy and illustrate plans for future growth.
Last but not least, it will exhibit a strong commitment to its employees' needs and aspirations as well as contribution to the county's environment through sustainable business practices.
The judges will be looking at the following criteria:
Excellence in both products and services to customers.
Past achievements and future plans.
Financial performance.
The identification and drive in to new markets.
Commitment to the training and development needs of employees.
Contribution to enhancing the region's business reputation and protecting the county's environment.
This award recognises the companies that have truly achieved all-round business excellence in terms of financial performance, strategic direction, people, products and services against the continuing backdrop of uncertain economic times. Every year the sheer quality and range of entries we receive makes it more and more difficult for the judges to choose a winner, underlining the wealth of business talent in the region.
The winner will be announced on the 20th October.